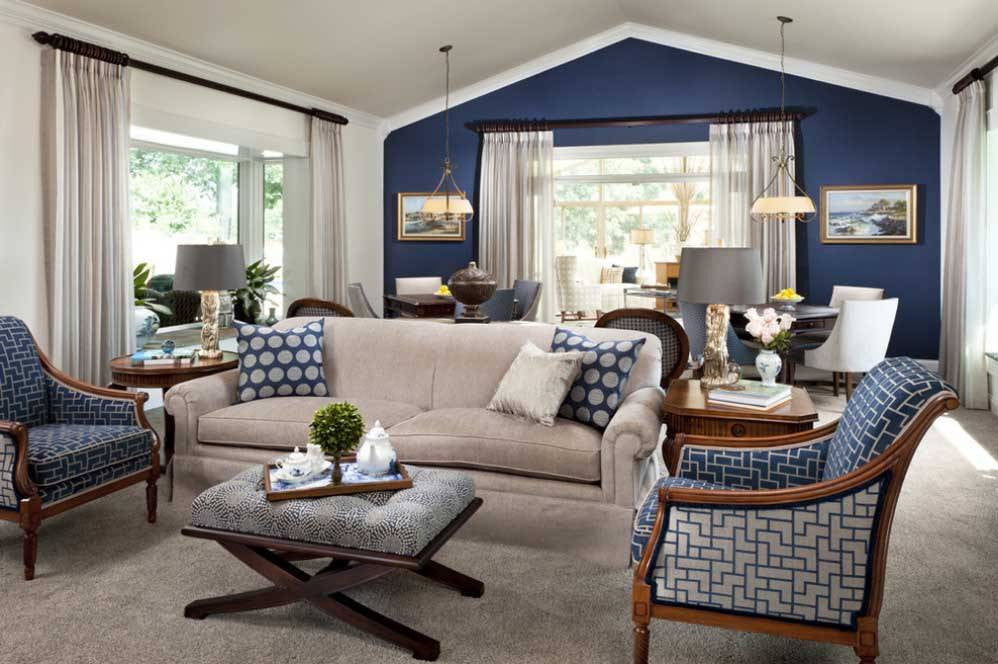 by Stephen Schillat
I've been thinking about home décor since I was twelve, when I stopped my mom from getting rid of an old red couch because I was SURE it would go great in my first apartment someday. (I wasn't wrong!) That grew to be more than just an interest in one couch. Coffee tables, dressers, dinner plates, fine china, I was keeping a mental log of everything I wanted. You would think that when I worked in Macy's wedding registry department (or as I called it, the shiny-breaky department), getting to see pretty plates and cups on a daily basis would be a dream come true. It was actually a double-edged sword.
Like most millennials, I'm very frugal with my money. Even before I look at a price tag, I usually know when something is out of my price range.  I'm a big fan of blue Fiestaware, and standing next to it every day wasn't doing me any favors. Priced at $131.99, I knew full-well there was no way that 16-piece set was going home with me—so I endured.
In addition to being a couch-saving Fiesta fancier, I'm also an avid collector of teaware. The first addition to my collection was a set of demitasse cups and saucers that belonged to my great-grandmother. (Okay, technically those are for coffee, not tea. But I wasn't picky, and I could still drink tea with them.) They weren't especially valuable and one of the cups was missing, but that didn't matter to me. They were good-looking, in surprisingly decent condition, and perfectly usable. I love how small demitasse cups are compared to most teacups, especially since I can fit more of them on my shelves. You can imagine my excitement when I found another set of the same size and shape as my great-grandmother's at a thrift shop. Yes! Something I could actually afford! That was when I realized just how awesome shopping secondhand is. And, by far the best places I've gone to for secondhand items have been estate sales.
If you don't know what those are, check out our blog entry about it. It's a quick read that'll get you caught up in no time.
I've found gorgeous china pieces at estate sales that I wouldn't even dream of buying at a department store. And the fact that the items are pre-owned doesn't necessarily mean they're damaged, or even used for that matter either. The way baby boomers treat their porcelain, there's a high chance a secondhand teacup has never touched water.
More than just better prices, estate sales have a completely different atmosphere. They feel far more inviting than department stores. People go to great lengths to make their homes look welcoming and less "showroom-like," whereas department stores are often chilly, sterile places. You might as well be shopping in a hospital. It's much easier to feel "right at home" when you're shopping in an actual home.
Something I've always hated about department stores, and just stores in general, is that many of them discourage contact with their merchandise unless you're committed to buying. Sometimes it's subtle, like jewelry locked away in a display case. Other times it's more obvious, like a sign that says, "PLEASE DO NOT SIT ON THE SHOWROOM FURNITURE."
When I buy something, it needs to last. The best way I can judge an item's quality is to touch it, hold it in my hands, feel how heavy it is, and one thing I absolutely love about estate sales—aside from having an entire house full of reasonably priced items to pick through—is that I can actually pick through the items I'm looking at!
When you shop at an estate sale, you can also get an idea of how reliable an item is based on how much it's been used. In one sense, estate sale items have already been "tested" by the previous owner, so if you find a Cuisinart food processor in the kitchen, don't be put off by a few scratches on the work bowl. If anything, feel assured. The owner probably used it all the time.
Bottom line is, whether you're looking for unique, tasteful items that add character to any room, or everyday items for bargain prices, you can count on an estate sale to meet your needs.