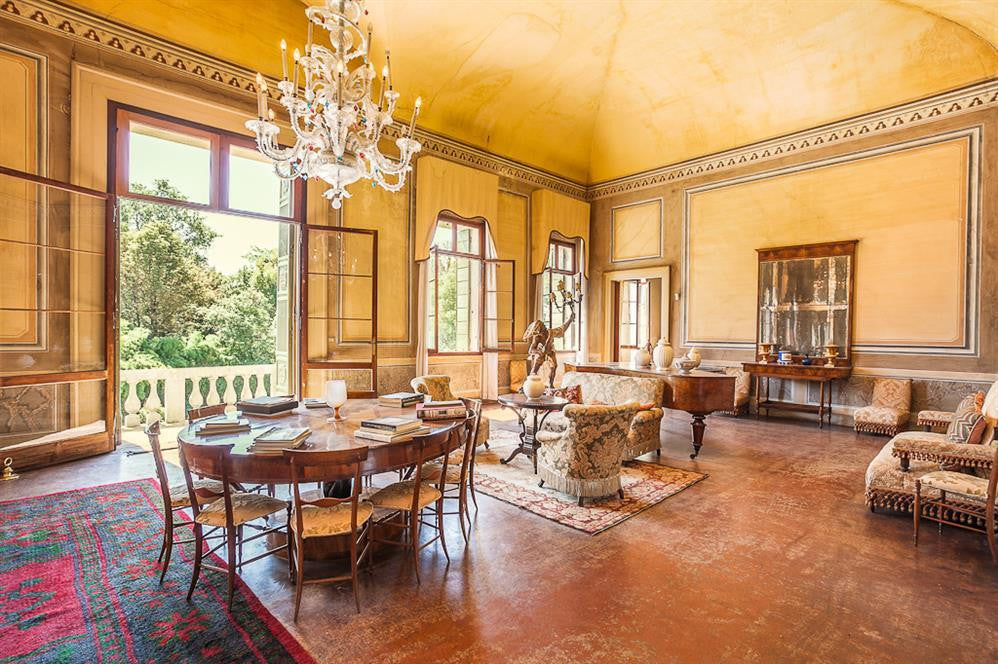 by Stephen Schillat
Estate sales or estate liquidations are sale or auction events that occur when someone needs to quickly clear out a property of its owner's possessions, usually to prepare the property for sale.
What can I buy at estate sales?
Just about anything you can imagine. Books, furniture, plates, artwork, if you can find it in someone's house, you can find it at an estate sale. Perfect for finding unique, tasteful items that add character to any room, or even everyday items for bargain prices. We post photos and descriptions of the properties beforehand, so you'll know what many of the sale items are before the sale starts. If you have any questions or concerns about specific sales, you can always reach us at (518) 930-1337 or info@averyteach.com. We're happy to help!
Is it like a garage sale?
In some ways, yes. Estate sales and garage sales both offer pre-owned items. You could think of an estate sale as a house-sized garage sale. The biggest difference between the two is the selection. You have a much better chance of finding high quality items at an estate sale than a garage sale. At garage sales, the property owner has picked out the items they're willing to part with. At an estate sale, if the property owner has passed on, you're not just looking at their unwanted junk, you're getting the chance to see nearly all of their treasures.
Reasons for estate sales
The most common reason for an estate sale is that the property owner has passed away. The surviving family members may be unable or unwilling to keep most of the deceased's belongings, calling for the immediate need to sell, donate, or dispose of everything left behind.
Other reasons for estate sales include divorce, relocation, and foreclosure. Estate sales may also take place when a property owner moves into an assisted living facility or other form of residence where they will be unable to keep their property.
Who handles an estate sale?
Typically, estate sales are run by a professional or company for a percentage of the revenue. Working with a reliable estate sale company comes with a multitude of advantages. When customers hire us, they benefit from our extensive research expertise, advertising capabilities, market data, online selling options, and more. We're able to maximize the potential of our customers' sales by reaching the widest possible audience. A full list of our services can be found here.
When and where do estate sales take place?
Most estate sales take place at the property being cleaned out. Our in-home estate sales almost always take place on Fridays (9:30am-4pm) and Saturdays (9:30am-3pm). The general areas of our in-home sales are advertised as soon as they're scheduled. For security reasons, we post the actual addresses for sales no earlier than 24 hours before they begin.
Of course, many prefer the convenience of online shopping. That's why we offer the option to purchase our estate items online. We even ship select small items for free, so shopping vintage has never been easier. Some of our sales take place entirely online. As for our in-home estate sales, those who can't attend the first day of these events can buy the items online during our pre-sales.
How will I know when estate sales are happening?
Upcoming sales are listed on our homepage! To be the first to hear about all our upcoming sales, you can join our mailing list by entering your email at the bottom of the page. Alternatively, estatesales.net and estatesales.org offer their own notification systems. We also post about upcoming sales on Facebook, Instagram, and Twitter! If you're itching to start shopping right away, there's always a growing selection of items in our store.
Planning on attending an estate sale in the future? You'll definitely want to check out these 15 Tips and Tricks for Estate Sale Shopping. You can never be too prepared for your next treasure hunt!