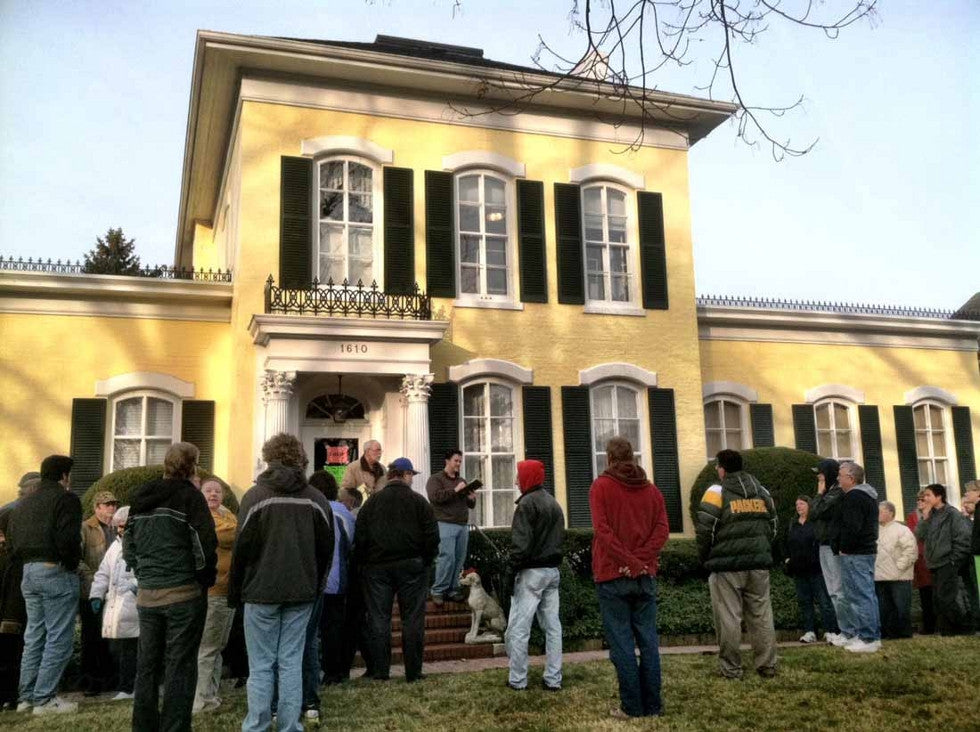 by Stephen Schillat
Whether this is your first estate sale or your hundredth, these tips are sure to give you an edge over the rest at your next one.
1) Show up early!
With the treasure trove of items estate sales offer, attendance can rack up fast. It's not uncommon for people to show up hours before the sale begins.
2) Find out if they have a sign-up sheet
Some sales offer customers the option to reserve a spot in line. You can usually find these on the first day of the sale. If you know you're going to be there early, call ahead and see if they'll add you to their sign-up sheet in advance.
3) Know the items you want
Check the listing and go over each item pictured in advance. If something catches your eye, make sure you know where it is in the estate so you're the first one to get it.
4) Bring a friend!
It's more fun with company, and having an extra hand for carrying heavy items certainly won't hurt.
5) Drive a truck or van, or bring multiple cars
You'll want as much cargo space as possible for bulky items. Furniture, paintings, pottery, they all need to fit somewhere. Even if you're "just looking," you might fall in love with a large piece and find yourself unable to transport it. Don't risk the disappointment! Be prepared!
6) Bring rope and blankets to secure heavy furniture
The last thing you want after buying that gorgeous Victorian sofa is to have it get damaged on the ride home. Furniture pads, blankets, and rope are essential. You can never have too many blankets.
7) Bring your own boxes and bags
Don't count on the sale to have these. Even the ones that do can run out very fast.
8) Bring food and water
Hydration is key. You don't want to wear yourself down or have to leave early for food and miss out on finding something special.
9) Find a local bathroom
Most estate sales don't provide restroom access for liability risks.
10) Leave no drawer unchecked
You'd be amazed at what people miss that's not in plain sight. I once discovered an unopened bottle of Chanel Number 5 buried under clothes in a dresser. If you're unsure about what you're allowed to open, ask one of the associates working the sale.
11) Don't forget the garage!
Estate sales are great for getting expensive toolsets for a steal. Patio furniture, lawn mowers, and gardening equipment are all things you can expect at most sales. You won't find them cheaper than this.
12) Be respectful to the organizers
This should go without saying, of course. Follow all sale rules. If a door says "Do Not Enter," don't! Trust me. If there were any sale items for you in that room, they would be out on display with the rest.
13) Take another lap around
You might have missed something great! As the estate sale progresses, items will get moved around a lot. Some extraordinary buys could be hiding in a pile of items, then be in plain sight ten minutes later.
14) Shop in winter!
Obviously, you're more inclined to lug furniture around in the warmer months, but that's just the beauty of shopping when it's cold. There's plenty of estate sale options in winter, and with a noticeable attendance drop, you'll have a much easier time getting your hands on some great deals before anyone else. If you're looking for bargains on Christmas decorations, you'll find those year-round too.
15) Sign up for emails
In addition to the mailing lists you can get on at individual sales, websites like estatesales.net also send out regular email notifications for local and regional sales.
Happy hunting!