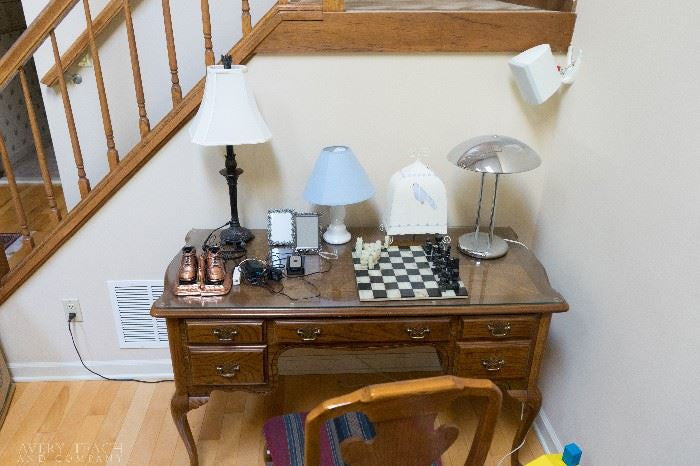 By Giulia Balentine
Whether its your first post-grad apartment, or a beginner home you've been working hard to save up for, many young adults first buying property are usually looking to stick to a tight budget when decorating. After spending a lot of money on your new home, it might seem appealing to run to your local TJ Max or Home Goods to try and find the cheapest decor possible. Although those places can provide affordable decor that doesn't hurt your wallet, the thought of adding antique decorations into your beginning space shouldn't be ruled out.
Antiques can range in prices, some which can be very expensive, but there are many ways to find antiques that not only fit into your budget but can also add the perfect uniqueness into your new home. When first starting to look for antiques, it is important to choose a theme and research the type of pieces that help make up that theme so that you have a better idea of price range. Doing your homework on antiques and collecting as much information as you can about the different themes will help ensure that you are choosing the type of theme that not only works best with your space but also fits within your budget. While doing research, make sure to look into any price lists and catalogs you come across.
A great way to get a better understanding for antique pricing and what you can afford is to visit local auctions and estate sales. Take note of the price that certain items are selling for and discover the perfect piece for you! Visiting galleries, auctions and estate sales can also help you to get to know experts in the field, which is just another way to get the inside deal on the most affordable pieces. Take caution with buying antiques, especially if you are making the decision to go for a more expensive piece that is stretching your budget, and make sure to inquire about the provenance of the piece. See if there is a written chain that can prove an items authenticity, and if there isn't, don't be afraid to ask why. This ensures that you are actually getting what you are paying for.
It is important to keep in mind that generally, with rarity comes a bigger price tag, but that doesn't mean that smaller antique pieces with a background wont be able to fit into your budget for your initial space. Don't forget, antique pieces can be resold and may end up making you money if you decide that you no longer want them in your home. Before turning to a department store for simple and cheap decorations for your home, make sure to look into what antiques you can incorporate into your space with whatever budget you may be working on as a way to give your first place a touch of personality and history