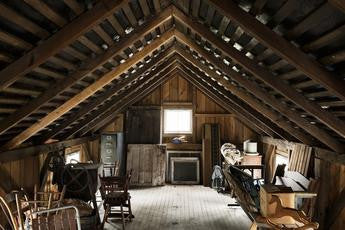 Richard Eisenberg wrote a blog showing his experience with the hardships of a parents death. Mainly, what do you do with all their stuff that you don't want or need? Eisenberg had this advice to give:
"So please forgive the morbidity, but if you're lucky enough to still have one or more parents or stepparents alive, it would be wise to start figuring out what you'll do with their furniture, china, crystal, flatware, jewelry, artwork and tchotchkes when the mournful time comes."
As peoples' tastes change, we're seeing more and more customers who are either unable—or unwilling—to hold onto what they've inherited from their parents and grandparents. Selling these belongings can be a huge ordeal, and it doesn't help if you're dealing with an auction house only interested in high-end merchandise. You deserve a fair market value on ALL of your items. At Avery, Teach and Company if it's worth your time, it's worth ours.